Post by Sah'ta Thor on Jul 30, 2018 21:56:53 GMT -5
Nook Bistro
West Los Angeles, California
Three Days After Meltdown...
Meltdown had come and gone in its awe inspiring glory. Now it was time to get back in the swing of things for the next set of shows. To this effect it was somewhat shocking for the General Managers to receive an email from Corporate announcing that Michael Rissi and his wife Joanna were going on an indefinite Leave of Absence from any EHWF live events. It was a message that when Nathaniel Grant, the Mayhem General Manager, read he just shook his head and sighed. He then goes to seek out Anarchy General Manager Joshua Samson. As it had only been three days since the brutal Meltdown Chamber match and Nathaniel was moving a bit gingerly as he walked towards Samson who was seated at a table within Nook Bistro. With a slight smirk and a raised eyebrow, Samson gazes at his Mayhem counterpart.

Nathaniel nods in silent greeting as he sits down across from the Anarchy General Manager. After a moment he speaks.

"I am guessing you have seen the email from corporate?"

As he asks Nathaniel pulls pulls out a folded piece of paper from his pocket and sets it on the table.

"Yep. That should make you a happy man, Thor? And what's this?"

Samson looks at the paper but doesn't pick it up. Nathaniel slides the paper over as he sighs. The situation was a complicated one and it had to be handled carefully so as to avoid a total crisis.

"I am just frustrated Joshua. Sure the Rissi's doing this allows me to have complete control of Mayhem while they are gone. However, i don't have complete control since I can't book the Hardcore Title or Tag Team Titles into anything. Unless Joanna says something about wanting to compete even with Mickael out. I should feel vindicated by this since he just shows what I have been since since I started this whole thing. Yet, I just feel disappointed by it all."

He falls silent for a moment before taking a calming breath.

"I heard that they were just going to put the company on hiatus while Michael was out. I am not sure what happened to have them step back from that idea. So question is what do you plan to do with this?"

Nathaniel just sighs again as he waits for a reply. Picking up and unfolding it, Samson reads over it.

"Very interesting. As a member of the Booking Committee it gets my approval but since becoming the General Manager of Anarchy I haven't vetoed any of the Mayhem cards."

The always dapper dressed Samson sips at the glass filled with brown liquid before continuing.

"Honestly I have no idea what goes on in Mikey's head, Thor. I'm just glad that I haven't had to deal with him like you have the past few months."

Nathaniel nods to that as he starts to smile. The last few months had been interesting that is for sure.

"Yeah it has been chaotic that is for sure. I am looking forward to this unexpected chance to show I am not out to kill the company. Though I am sure it will be spun that I am the bad guy somehow. How is Anarchy looking for that day?"

There was a pause as Nathaniel looks at Samson thoughtfully.

"Well...."

Now it was time for Samson to give way to a pause.

"I think I'm done with EHWF, Thor."

There is a pause as Nathaniel blinks a couple of times then nods.

"How sure of that are you? And does anyone know about this besides me?"

"I'm so sure that by the end of the week the Rissis will have my official resignation paperwork in their offices in Australia. No one knows minus the very few that are in my closest circle and you can count that on one hand."

This development changed the playing field in a lot of ways. Yet, at the same time all it meant was things were starting to do exactly what Nathaniel had foreseen. He would have to figure some things out moving forward but it would work out in the end.

"And the Archachy roster? I know that you have ran everything there since Rissi brought the brand back. What do you plan for them in regards to your leaving?"

"The Anarchy roster is still contracted to EHWF, so they'll still be employed there….unless of course they decide to quit or get fired. It would do me a solid if you keep that in mind when it comes to booking your show in the coming weeks."

Nathaniel nods slightly as he contemplates a few things.

"I will do that for the next card and do what I can to work those who are staying into the Tacoma show. Just have them reach out to me so I can plan accordingly. Though how do you want the titles handled?"

Samson nonchalantly shrugs.

"Entirely up to you, General Manager. Though I'd probably talk to the titleholders themselves in order to gauge their interests. The biggest attribute I have found is talking one on one with everyone on my roster. They're very engaging and always willing to talk."

Nathaniel nods slightly as he contemplates how to work this into the his plans going into the next Pay Per View. He accepts the advise with a grin as he realized how to handle the situation. He knew some of the roster would move on due to their issues with the Rissis but for those who stayed he had some ideas.

"Before you file your resignation can you.contact the Anarchy stars and let them know to contact me with their plans. I have some ideas but we will see how it goes. Maybe you can get me a head count of who is leaving so I can focus on those staying over the next couple of weeks."

"I was already planning to talk to my guys and gals in the coming days. That headcount? Yeah, I'm not going to do your job for you, sir."

Samson chuckles before taking another sip of his drink.

"Just thought I would as for a last favor as I try to keep this company alive. Though honestly I wonder if it is worth it after the the last year. No matter, Let me know what you are planning after you resignation is processed."

With that Nathaniel pauses to allow any reply as he contemplates the future.

"Of course. I have some things that will be coming into fruition very soon and I think you'll be very interested into looking at."

With that he slowly stands up and offers his hand to Samson.

"I guess that about covers it then Joshua. I look forward to hearing from you soon as I know we both have many things to get to."

Samson stands and firmly shakes Thor's hand.

"I'll be in touch."

At those words Nathaniel turns to walk out of the Nook Bistro with a thoughtful expression.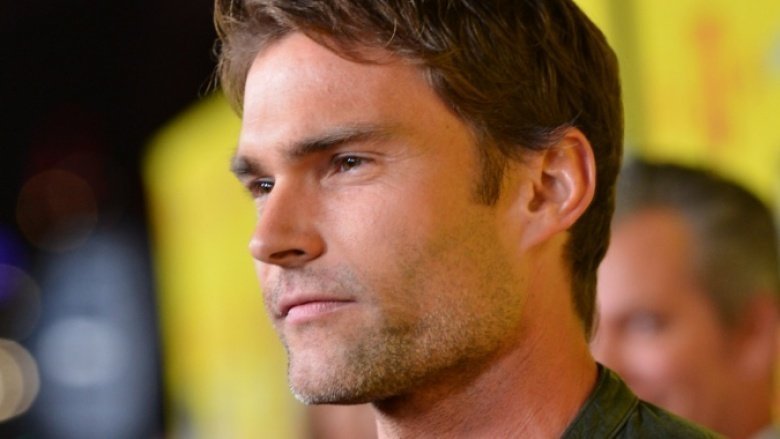 Joshua Samson, Esquire