Post by Ace Pena on Dec 1, 2020 2:26:22 GMT -5
SINGLE WRESTLER
»» Extreme Hardcore Wrestling Federation Wrestler's Contract ««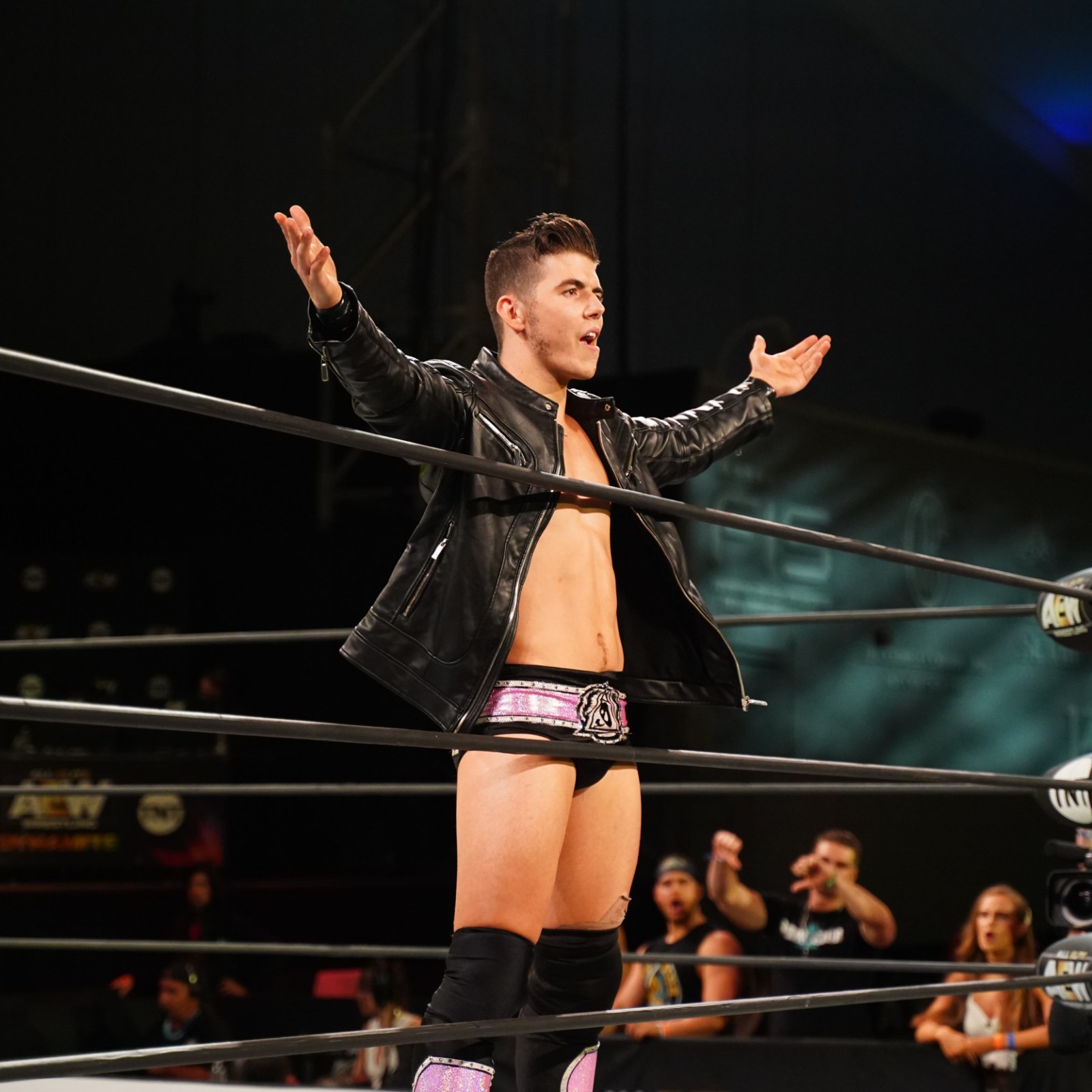 -----------------------------------------
• BASIC INFORMATION •
-----------------------------------------
all spaces are required to be filled. this information is essential for not only us, but for you to help remember your superstar.
-----------------------------------------

Wrestler InformationName: Ace PenaAge (DOB):
25
Height:
5'10"
Weight:
200 lbs.
Hometown: San Antonio, Texas
Additional Billing:
Alignment:
Heel
Picture Base:
Sammy Guevara
Entrance Theme: "OTW" - Khalid
Entrance: (MUST HAVE) The PA System hits with the opening of OTW as the fans all pick up in the stands and begin to cheer. As the lighting darkens and styles and the smoke goes off, Ace Pena emerges onto the stage and looks out at all of the cheering and screaming fans! He holds his arms out before taking his sunglasses off and with a smile, makes his way down the ramp. He high fives some of the fans cheering for him in the crowd before sprinting down the remainder of the ramp and sliding into the ring. He looks out at the fans, getting up onto the turnbuckle, raising his arms and celebrating his arrival as he gets off of the ropes and makes his way into the middle of the ring, stretching and loosening up.
Wrestling Style(s): Brash Technical/High-Flyer
RP or Angled: Angled
Attribute Information
Attributes (CHOOSE 3 IN ORDER. DELETE REST):


High Flyer

Showman

Technical

Specialty Match: Ladder MatchWeapon of Choice: LadderMoveset InformationPrimary Finishers:Thrillers Peak
(630 Splash)
Phantasm (Running big boot to a cornered opponent)
Punk Blader (Cradle Backbreaker into a Spinning Cradle Slam)

Secondary Finishers:450 Splash
Superkick (Adapted From Brandon Bash's Texas Chin Massacre.)
Corporate Kick (Springboard Roundhouse Kick to the head)

Signature Moves:
Shooting star press
Super Hurricanrana
Reverse STO
Double Shoulder Hook DDT

Desperation Finisher
Wicked Wipeout (Jumping Spinning Knee Strike to the head outta nowhere)

Regular Moves:

Spinning Heel Kick
Boston Crab
Face Lock
Lotus Lock
Mat Ankle Lock

Dropkick

Hurricanrana
Dragonrana

Strike and Kick Combos
Suplex
Snap DDT
Running Crossbody
Gutwrench Slam
Arm Drag
Headlock
Armbreaker

Karate Flip
Leg Sweep
Flying Forearm
Moonsault
Corkscrew Body-Dive
Standing Moonsault
Running Dropkick